A Social Dancing (also known Social Dance) is any dance done for pleasure. Usually it is free form of dance, it means, that Social Dancing is not restricted to any level(Bronze, Silver, Gold) or any style.You can dance American style(Rhythm, Smooth) or International style(Standard, Latin). You may even mix all of these style elements and incorporate it in one dance. You can use it at parties, weddings, corporate evenings etc. Social dance is designed to express and not to impress. There is Competitive dancing to impress.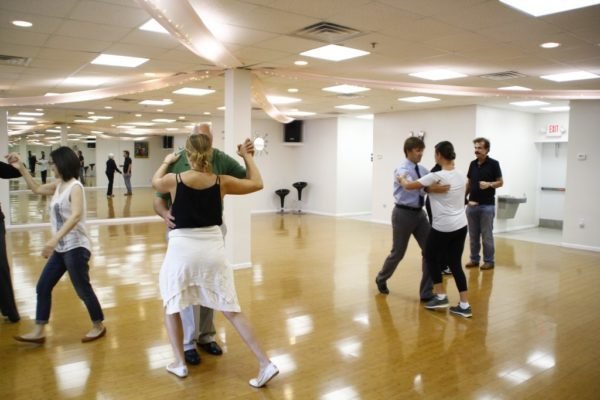 At Moonlight Ballroom we will listen to your needs and follow them. Even after a few lessons you will be able to perform couple elements in few dances and move around the floor. After a few months you will be able to dance on any kind of floor, with any partner & with different types of music. You will also be able to perform popular dances with confidence & command the attention of your audience, while having fun.
 While Moonlight Ballroom will do everything to make your lessons fun and easy. We strongly encouraging you to keep you lessons as close together as possible, as it helps a lot to remember the steps and feel confident on the dance floor. Moonlight Ballroom offers Dance Socials every 3rd Saturday of the month as a practice time. It is a good way to have a night out and have some fun.
 Social Dance is a fun way to stay fit and keep your mind and body active!!!